Archive for January, 2011
Another collaboration, this time one that I began (the areas of high density were my initial attempts, and where they spread out and take flight… her lines). Somehow this feels transitional to me, as though it's between spaces or between lives rather than settled and moving along in its own pattern.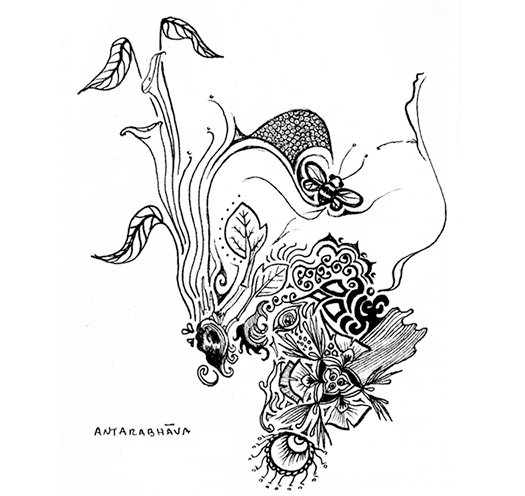 303/1000 (Ink on paper)
A drawing collaboration with a friend. Realizing how closely our styles coincided, she invited me to finish what she'd begun. Mostly her work… I merely imagined where the lines ended.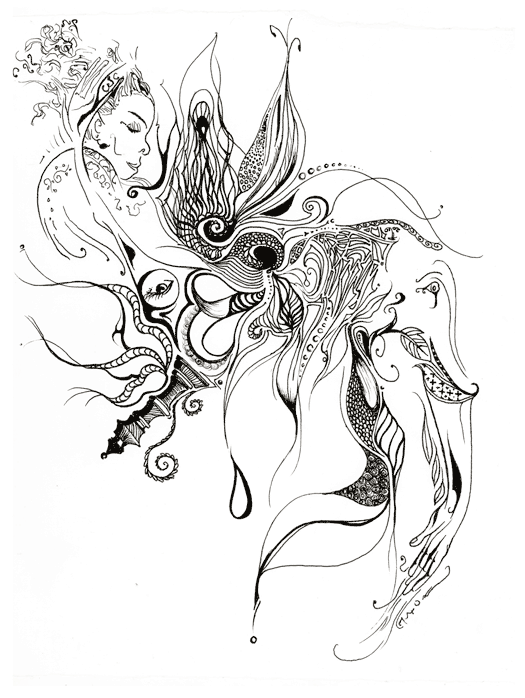 302/1000 (Ink on paper)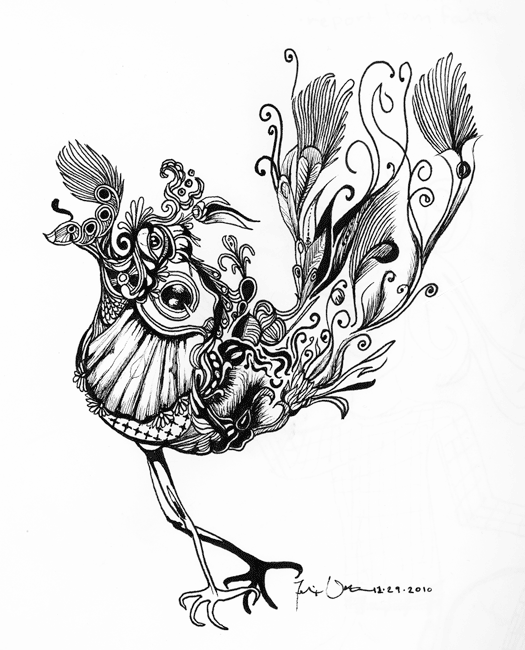 301/1000 (Ink on paper)
All we have to decide is what to do with the time that is given to us. – J.R.R. Tolkien
Categories
Recent Posts
Recent Comments
Pages
Felix's Links
Jimerson's Links
Steve's Links